Franklin Roosevelt once said, "We cannot always build the future for our youth, but we can build our youth for the future." Today the biggest responsibility of a parent is to ensure that their ward is getting the best education to prepare them for the challenges of tomorrow. Most of the new parents are suffering from a common dilemma - which curriculum to choose for their child?
The Indian subcontinent is home to one of the largest and complex education systems with more than 1.4 million schools. Thus the confusion among parents is justified.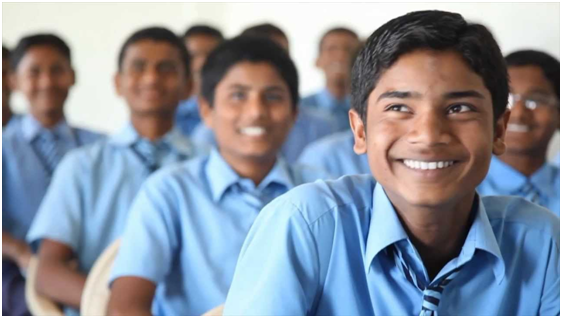 CBSE (Central Board of Secondary Education)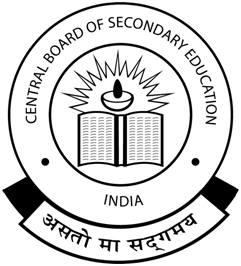 CBSE was started by NCERT in 1962 with the aim of operating central school chains (Kendriya Vidyalaya) to cater to the children of government employees who keep on relocating for their jobs. It provides affiliation to both public and private schools. The annual JEE and AIPMT examinations are also conducted by CBSE for admission to various engineering and medical colleges.

Features of CBSE:
There is a wide range of schools which adopt this curriculum. Thus finding a school in your locality might not be a problem for you.
They have their own standardized NCERT textbooks.
If you wish to choose a board keeping in mind the college entrance exams then CBSE is for you as its curriculum is in line with college entrances.
Its major focus is on maths and science and very less on language subjects.
If you have a relocating job then this board is suitable for you as it has a standardized curriculum all over India.
It's favored by those who wish to attain a career in engineering and medical field.
It provides a result-oriented approach to content, with more emphasis on application skills and problem-solving abilities.
Students from small towns or rural places may not have access to good ICSE and IB schools which are primarily based in metros or Tier-I cities. They can get the good quality education as CBSE schools are concentrated all over India.
The balance between academics and extra-curricular activities is good, providing a holistic development to children.
Higher diversity in classrooms since it brings together students from different backgrounds.
ICSE (Indian Certificate of Secondary Education)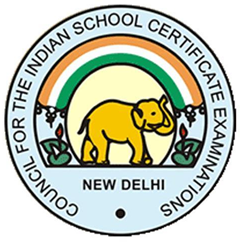 ICSE was derived from the Cambridge IGCSE which existed during the British regime; it was taken over by the Anglo Indian Board in 1956. Today it is governed by the Council for the Indian School Certificate Examinations. It conducts the ICSE (for Class 10) and ISC (for Class 12) examinations. Over 1,900 schools are affiliated to the CISCE board. It was previously known as Senior Cambridge.

FEATURES OF ICSE:
Students have the choice to follow any textbooks of their choice.
Candidates from a non-affiliated school are not permitted to appear for the exam.
It focuses equally on all the subjects such as language, art, and science.
It offers a large variety of subjects.
If you are more interested in applied knowledge rather than rote learning then ICSE is for you.
It is widely recognized, not only in India but in foreign institutions as well.
While CBSE allows either Hindi or English as the medium of instruction, ICSE does not recommend Hindi. Hence, ICSE provides a higher emphasis on language with two papers on English unlike CBSE, which only has one paper.
IB (International Baccalaureate)



The IB was established as an international, non-governmental, non-profit educational organization based in Geneva, Switzerland in 1968. At present, there are over 109 IB World Schools in India. But they are mostly limited to the metros and large Tier-I cities. IB schools focused on the expat and the NRI population in India.

FEATURES OF IB:
It's curriculum is popular all over the world.
It is divided into three sections, the PYP (Primary Year Program for KG to 5th std), MYP (Middle Year Program for 6th to 10th std) and DYP (Diploma Years Program for 11th and 12th std).
It's curriculum focuses majorly on arts and humanities and analytical skills.
More focus on applied knowledge rather than rote learning.
Students can pick a subject of their choice at the DYP level each from 6 groups and DP core.
It is preferred by those who wish to send their children abroad for graduation or those who are likely to relocate globally.
Since there are very few IB schools in India, there is a certain 'elite' factor associated with studying in an IB World School.
It is recognized by UNESCO, Council of Europe, Organisation Internationale de la Francophonie (OIF).
STATE BOARDS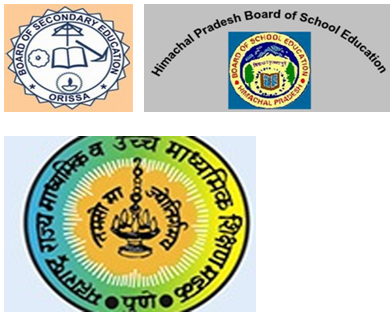 Each state in India has its own board. Most of the syllabus is similar to NCERT with each state adding its own flavor to the syllabus. State government dictates the language and medium of teaching.
Features of State Boards:
The curriculum is unique to every state in India.
Slightly easier as compared to other boards.
The curriculum is designed so as to accommodate students of all capabilities.
You can score good in public exams.
As the workload is less one can focus on other activities such as sports that take up a lot of time.
Suitable for those students who wish to score high and simultaneously prepare for competitive exams such as IIT and JEE.
Schools are usually cheaper, which makes education accessible to families in the poorer economic background.