State Boards - Date sheet, Syllabus, Previous year question papers, Result details, Admit card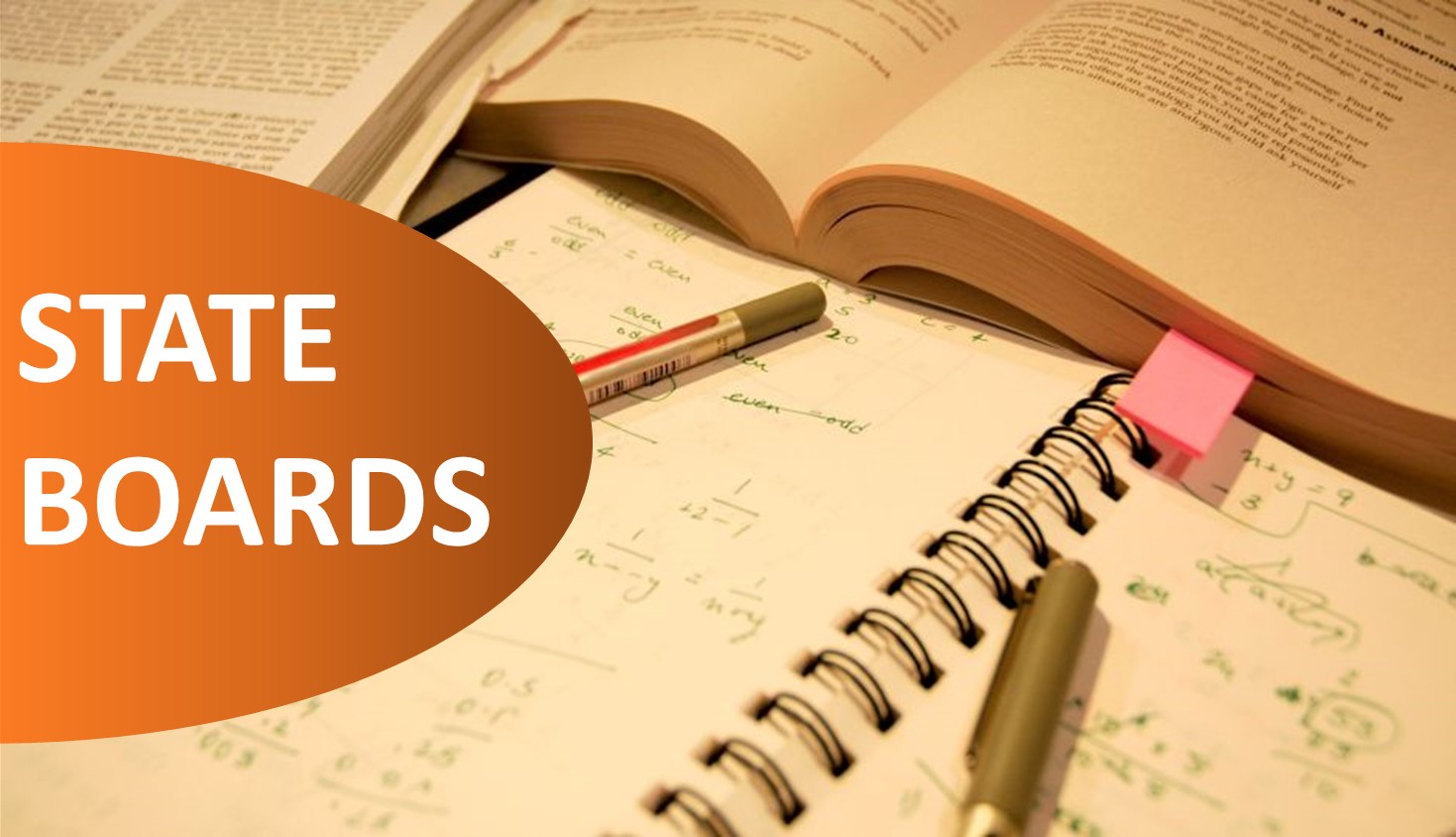 About State Boards
Each state in India has its own board of education which conducts certificate examination for class 10 and class 12. Some of the state boards, like Rajasthan board also conduct exams in class 8. The benefits of these state boards are:
Reasonably prevalent within the state
Topics and content of local relevance
Fees can be comparatively low
Tuitions and textbooks are easily available.
State-wise Board Important Information and Resources
Here you can get detailed information about all the state boards of India. You can get free sample papers, date sheet, syllabus, previous year question papers, model-test papers, result details, admit card and scholarship related to exams.
Select the state board for which you want to get important news and informations, also you can get all the resources related to exam preparation of the particular board.
Central Boards in India
Other Board in India