National Institute for Open Schooling (NIOS)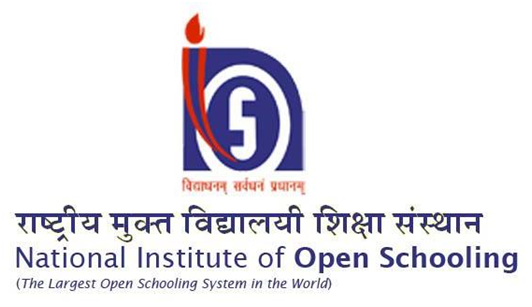 NIOS or the National Institute for Open Schooling was started as a flexible inbuilt project by CBSE for providing quality education. The aim of the Open Schooling program was to bring universal, systematic and complete education available to the people interested to get the education and thereby increase the literacy rate of our country. It also aims at improving the quality of education for people in places where facilities for education are not up to the mark.
Curriculum
NIOS offers courses at the pre-degree level, secondary level, and vocational training. NIOS offers 5 types of courses through the open education programme. They are :
Open Basic Education (OBC)
It is an elementary education programme equivalent to any other regular formal school. It provides
"A" level courses equivalent to Class III
"B" level courses equivalent to Class V
"C" level courses equivalent to Class VIII
2. Secondary Course
A class X equivalent course which the students can complete in 2 to 5 years. It includes 17 languages and 11 other subjects from which the students need to choose a minimum of 5 core subjects and 2 languages. It is offered in 9 languages which are English, Hindi, Urdu, Marathi, Tamil, Telugu, Gujarati, Malayalam and Odia.
3. Senior Secondary Course
It is equivalent to class XII and can be covered in 2-5 years. The course includes 9 languages and 20 other subjects from which the student has to take up 5 subjects and 2 languages. The course is offered in the English, Hindi, Bengali, Gujarati, Urdu, and Odia.
4. Vocational Education Courses
NIOS offers more than 100 vocational courses which can be selected by the students as per their interest. The courses teach skills in the fields like Agriculture and Animal Husbandry; Business, Accounts and Commerce, IT and Technology; Engineering and Architecture, Health and Paramedical Science, Home Science, Hospitality, Management programs, Teacher Training and many others.
5. Life Enrichment Courses
NIOS offers courses like women empowerment (Paripurana Mahila), Yoga and meditation, Indian music and enrichment of knowledge. These can also be taken as certified examination courses.
NEPIA
NIOS also offers a joint educational course along with the Indian Army under NEPIA scheme. It provides the needed Human Resource Quotient along with the various educational qualifications up to Indian Army.
---
Assessment
A minimum of 33% marks are necessary to pass a subject
If you fail in Theory but pass in Practical, then your marks for Practical will be retained and you need to appear for Theory
You can reappear for Practical as well and the better of the two attempts will be considered as your marks
The same applies if you fail in Practical but pass in Theory
NIOS conducts two public exams in a year in April/May and October/November as per the date sheet announced in the particular year
The students can also appear for on-demand examination at secondary and senior secondary level in subjects which they opt for subject wise learning
The results are declared after six weeks of the last exam of the period
---
Result
The National Institute of Open Schooling (NIOS) will announce the result of NIOS 2018 Examinations. The NIOS Class 10th Result helps students to choose the stream for the Class 12th. On the other hand, the NIOS 12th Result helps students for the admission to the colleges, universities or professionals institutions of higher education.
State

Exam Name

Exam Date

Exam Result Date

NIOS

NIOS 10th Board Exam

March 30 to April 27, 2018

In the month of May

NIOS 12th Board Exam

March 29 to April 27, 2018

In the month of May
Online Checking Procedure for NIOS Result 2018
After the announcement of results, the students can check it easily by following the step by step procedure of result checking online.
Click here to visit the official website of the NIOS.
Submit your admit card number, date of birth or other important information
Click on the submit button
Your NIOS 10th Result / NIOS 12th Result will be displayed on the screen
Download the result or take a printout for reference
NIOS Compartmental Exam 2018
If your NIOS Class 10 Results or NIOS 12th Result isn't all that great or you fail in few subjects, you can apply for the compartment exams. The students can register at their respective schools by submitting a nominal amount of fees. It's a golden second opportunity and the students can perform exceptionally well if they work hard.
---