One of the biggest challenges today for parents is to choose the right board of education for their child. The major boards in India which most parents opt for are ICSE (Indian Certificate of Secondary Education) and CBSE (Central Board of Secondary Education). However, we should keep in mind that every child has a different aptitude level and different aspirations. Thus a board should be chosen according to the needs of the child.
Overview:
Each board has a different curriculum, functionality, and standards. ICSE is governed by the Council for the Indian School Certificate Examinations (CISCE). It's a non-government private board for school education and is an examination conducted for grade 10, while the ISC (Indian School Certificate) examination is conducted for class 12. On the other hand, under CBSE, two main examinations are conducted- AISSE (All India Secondary School Examination) for class 10th and AISSCE (All India Senior School Certificate Examination) for class 12th.
Pros of CBSE:
CBSE is suitable for those parents who have a transferable job. It is popular in India. Thus you can find a school almost everywhere all over India if you shift base.
CBSE allows both private and regular students. Also, it has both English and Hindi mediums of instruction.
The emphasis is more on Science and Maths in CBSE syllabus.
CBSE is approved by the Government of India and is recognized by NCERT (National Council of Educational Research and Training). A large number of schools are affiliated to it including central schools (Kendriya Vidyalaya).
The syllabus is designed by keeping in mind different entrance examinations such as IIT-JEE and AIPMT. If you wish to pursue a career in medical or engineering field, CBSE is suitable for you.
The volume of the syllabus is less there are many talent search examinations and scholarships under it.
Pros of ICSE:
ICSE has a balanced syllabus and main focus is on child's overall growth.
The major aim of the syllabus is to provide practical knowledge and analytical skills to students. Thus it is more comprehensive and structured.
Importance is given to all the subjects.
It provides the flexibility to select specific subjects.
ICSE syllabus is suitable for students opting for management streams.
ICSE is recognized by many foreign countries also. ICSE certificates are accepted by most of the schools and colleges all over the world.
ICSE syllabus is designed more according to the world education standards and thus students perform well English based scholarship examinations.
Balance between ICSE and CBSE:
ICSE and CBSE both are recognized by all the Colleges and Universities in India.
The major subjects are almost same in both the systems.
The high quality of education is provided by both the systems.
In both the systems, an emphasis is given on learning through experience and interactive teaching rather than rote learning.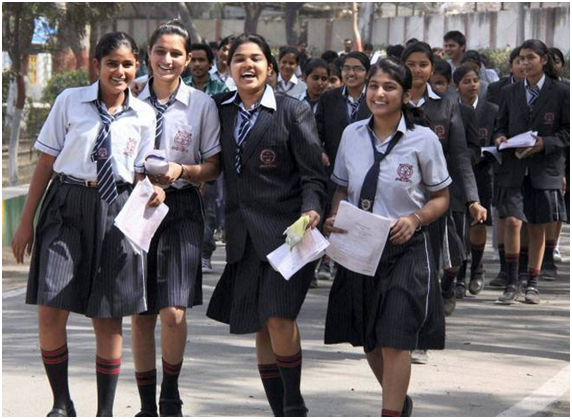 Rise in IGCSE and IB:
The International Baccalaureate (IB) is an international education system offering educational programmes for three levels/grades for children between 3-19 years of age. While IGCSE (International General Certificate of Secondary Education) is an international English language curriculum. It was developed by the University of Cambridge International Examinations in the 1980s. These two international boards came to the Indian subcontinent long back. But it has gained popularity in recent years with the rising number of schools being associated with them. According to the statistics, Maharashtra has maximum IB and IGCSE schools followed by Karnataka, Tamil Nadu, and Telangana.
Pros:
International curriculums provide students an option to select specific subjects suitable according to their preference and aptitude.
Students can also choose from other components like art, music, filmmaking etc.
Cons:
International students face difficulties with high scores and cut-offs while applying in Indian Universities.
It becomes critical for students to get admission into the science based programme in India due to high levels of Indian education boards.
Sometimes there is a timing mismatch between the final examinations of international boards and Indian entrance examinations.
The selection of a suitable board is crucial for the early development of your child and level of exposure that they will get. Every parent wants a conducive environment for the overall growth of their child. Thus a decision should be made after thinking, analyzing and then taking a calculated move.